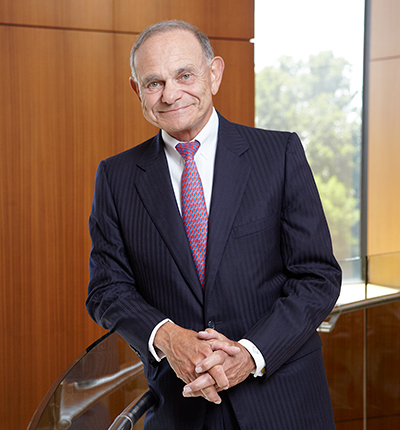 St. John Properties, Inc., formerly MIE Properties, was founded in 1971 by Edward St. John. Under his leadership, St. John Properties has grown into a full-service real estate company that owns, manages and has developed more than 20 million square feet of commercial, retail and residential real estate throughout the country.
As the Company continued to grow, so did Mr. St. John's commitment and dedication to giving back to the community. In 1998, he established a charitable committee within the Company to focus on educational enrichment for children and other worthwhile causes.
To date, more than $65 million has been pledged and donated through out-right contributions or gifts-in-kind to over 750 educational and other nonprofit organizations throughout the Baltimore/Washington region. Learn more about some of the transformative programs the Foundation has supported.
Mr. St. John turned all philanthropic decisions of the Foundation over to the members of the Board in 2007. These individuals will carry on the mission of the Foundation that was established by Mr. St. John. They will continue to work hand in hand with St. John Properties to help build local communities and advance the Company's corporate citizenship, thereby illustrating an important company credo: Doing Well By Doing Good.